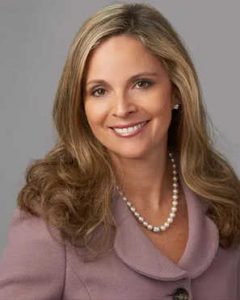 Milagros Serrano, DDS
Specialist in Periodontics & Dental Implants
Dr. Millie Serrano graduated with honors and awards from the New York University College of Dentistry in 1993. Since then, she has been in private practice, and in 1995, she earned her certificate of advanced graduate study in periodontics and dental implants.
Being a member of the American Academy of Periodontics and American Dental Association®, a certified LANAP clinician of the Institute for Advanced Laser Dentistry, and a member in other Millennium Associations gives our practice the expertise with the newest technology. When patients have been referred to our office by general dentists, specialists or friends, whether their needs are simple or complex, our solution can provide the required treatment with a fully knowledgeable procedure based on our experience to help our patients understand the options available and best suited for their unique situations.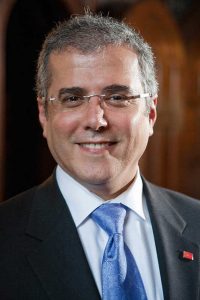 Shadi Daher, DMD, FICD
Oral & Maxillofacial Surgeon
Dr. Daher received his Bachelor of Science in mathematics from the American University of Beirut and his Doctor of Dental Medicine and oral and maxillofacial surgery training from Boston University's Henry M. Goldman School of Dental Medicine.
He is a diplomate of the American Board of Oral and Maxillofacial Surgery and fellow of the American Association of Oral and Maxillofacial Surgeons and was inducted as a fellow of the International College of Dentists and Pierre Fauchard Academy. Dr. Daher lectures extensively, both nationally and internationally, on topics of oral and maxillofacial surgery and reconstruction. He has been pioneering in demonstrating surgical techniques via live webcasts.
Dr. Daher is a past president of the Boston University Alumni Association and past president of the alumni association of the BUSDM. Dr. Daher is the founder and was the inaugural president of the BCH/BMC Dentistry and OMS Alumni Association.
He is one of the founders and the president of the Massachusetts-based charitable organization Medical Missions for Children, Inc. after having served as treasurer and director for several years. MMFC's mission is to deliver high-quality specialized surgical and medical care to poor and indigent children and young adults around the world with a growing number of sites (14 currently) in nine countries that span four continents.
Meet Our Team
Dr. Shadi Daher and Dr. Milagros Serrano are pleased to introduce our amazing dental team! Filled with diverse individuals both young and seasoned, our team of dental professionals are long-time contributors to our practice, with friendly chairside manners and experienced care. Close-knit and personable, we take the time to get to know you, listen to your goals and address your concerns. Additionally, our team features individuals who speak multiple languages, including English, Spanish, Arabic, French, Dhabi, Albanian and Russian. We look forward to meeting you and invite you to learn more about us and our specialized care for periodontics and oral surgery in Brookline, Massachusetts, by calling Brookline Periodontics and Oral Surgery at 617-734-9494 and scheduling an appointment with our fantastic dentists!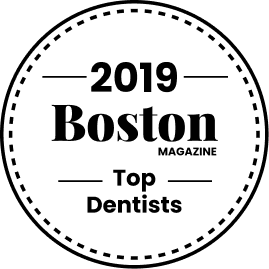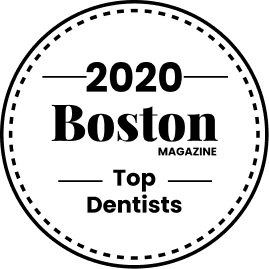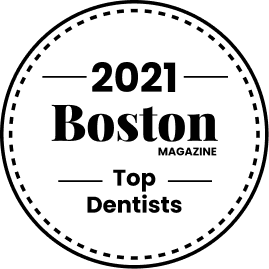 Every year, Boston Magazine creates a list of the best dentists in Boston. Amongst periodontists, orthodontists, endodontists and more, we are honored to be included as top dentists for 2019, 2020 and 2021. Your smile is in good hands.